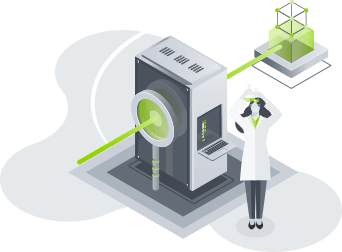 Confidentiality and professional independence
Agrama is aware of the importance of the confidentiality of the analytical results.

Agrama relies on the best professionals in their field. Agrama´s professionals are specifically qualified for the tasks that they carry out and they receive ongoing training.

Recognition of the results

The laboratory is qualified and has the necessary resources to fulfil the requirements of the analysis that we provide. Agrama is equipped with the latest technology for all the trials that are offered.

Agrama has a complaint´s report available, at the client´s disposal, according to regulation UNE-ISO 10002.
"Confidence, like art, never comes from having all the answers, but from being open to all the questions"
Earl Gray Stevens

At
AGRAMA
we are prepared to listen to all of our clients´ questions, that is our commitment to them.
Our past and present are marked by our clients, as is our future. Today we can strive to share our experience and capacity with the best companies in the country and contribute to their progress.
Thousands of atoms of experience concentrated in every analysis. Our work speaks for itself. If we have done anything at AGRAMA it's learning.
Every analysis has provided us with more experience. To observe any one of our key clients helps to understand the efforts we have realized and our capacity to take on new challenges. To contemplate a development that stretches over many years, many summers of work, but also an example of synergy, a focus that works, it´s a matter of confidence.
We would like to remind you that as an independent analysis laboratory for the agro-food industry, with ample experience
in the sector, Agrama Laboratory works, among others, with demanding companies such as:
Subscribe to our
Newsletter
Be the first to find out about all our news.