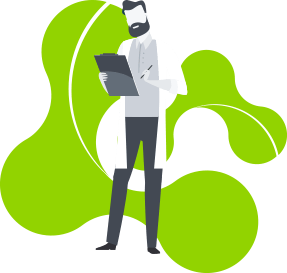 Through this notice, LABORATORIO AGRAMA S.L., domiciled at Calle CARMEN MARTIN, N.10, NACOISA. THE CORNER PLACE. 41309. SEVILLA, informs Users and visitors of its website about its personal data protection policy (hereinafter, the "Personal Data), so that people who access said website (hereinafter, the" Users ") Determine freely and voluntarily if they wish to provide LABORATORIO AGRAMA SL the Personal Data that may be required in order to: include them in a database with the effect of statistical analysis, sending information related to their activity, provision of services or, where appropriate, personnel selection. LABORATORIO AGRAMA S.L. reserves the right to modify this policy to adapt it to the legislative and / or jurisprudential variations that were applicable in the sector.
The Personal Data collected will be subject to automated processing and incorporated into the corresponding automated files.
Likewise, LABORATORIO AGRAMA S.L. shows its commitment to the preservation of the privacy of Personal Data collected from Users, committing to:
1. Maintain the confidentiality of Personal Data collected from Users and comply with all current legal requirements, especially with the provisions of the Organic Law on Protection of Personal Data of December 13, 1999 (the "Law ").
2. Respect the secrecy of the information provided by the Users.
The Personal Data collected will be provided at all times for the purpose for which they are collected.
3. To guarantee the exercise by the interested User of their rights of access, rectification, cancellation and opposition, in the terms provided in the Law. For these purposes, Users have the possibility to exercise these rights through communication to the following address : iridao@laboratorioagrama.com
4. Do not assign, sell or share Personal Data with third parties without the consent of the User, except in cases authorized by applicable law.
5. LABORATORIO AGRAMA S.L. or, where appropriate, the data controller undertakes to adopt the appropriate levels of protection to guarantee the security of Personal Data. Notwithstanding the foregoing, the User is expressly advised that the means of data protection on the Internet are not impregnable.
LABORATORIO AGRAMA S.L. is exempt from any type of responsibility in the event that it has adopted reasonable security measures according to the nature of the Personal Data and the risks to which they are exposed.
6. The User is informed that the answers to questions about Personal Data are mandatory, in some cases, for the provision of services provided through the website. In the event that the User does not answer the same LABORATORIO AGRAMA S.L. reserves the right not to provide the requested service.
Subscribe to our
Newsletter
Be the first to find out about all our news.